NATURAL LANGUAGE LEARNING IN KINDERGARTEN
Our kindergarten is the only one of the oldest bilingual kindergartens in Warsaw . From the very beginning of its existence, i.e. since 2005, it has aimed at teaching English in a natural and non-stressful way, during normal everyday situations, games and educational activities. In this way, children assimilate the new language not as a separate creation, but as a part of the world they know and are familiar with. Such learning is not a burden for the child, it is a natural process similar to learning the mother tongue. The learning starts from the child's first day in kindergarten.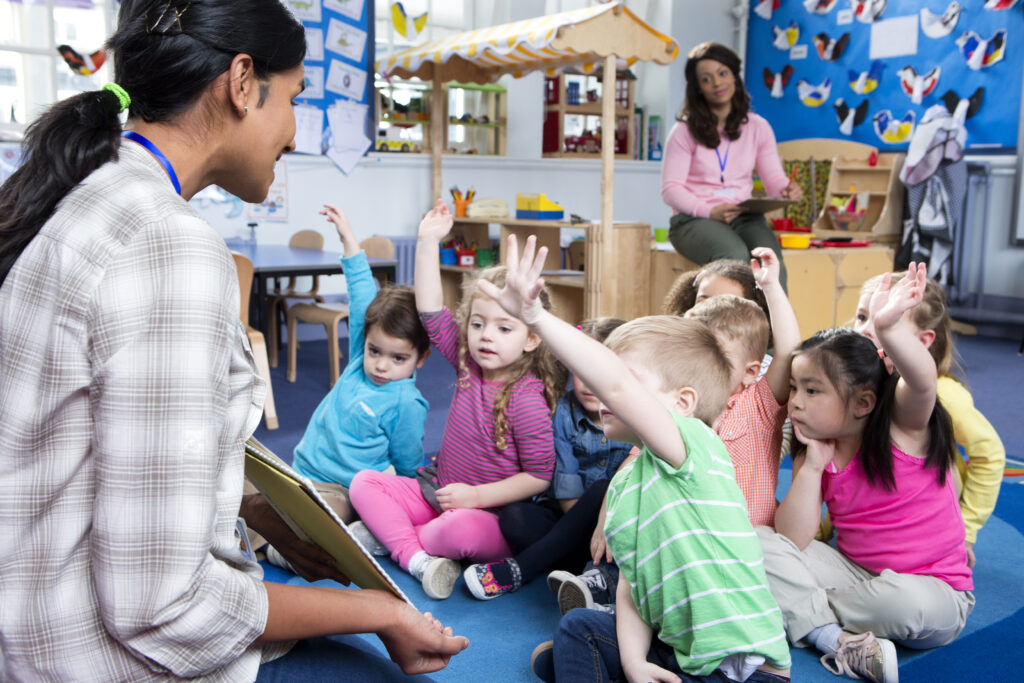 LEARNING THROUGH A ORIGINAL PROGRAMME AND METHODS OF TEACHING ENGLISH BY CAMBRIDGE AND HELEN DORON
Lata doświadczenia pozwoliły nam na opracowanie autorskiego programu edukacji językowej "ABC dwujęzyczności". Program jest skorelowany z programem nauczania w języku polskim, co ułatwia przyswajanie wiadomości dwutorowo. Kształcenie i wychowanie w naszym przedszkolu odbywa się w dwujęzycznej atmosferze. Co to znaczy? W każdej grupie są dwie nauczycielki, jedna komunikuje się z dziećmi i prowadzi zajęcia w języku polskim, a druga w języku angielskim. Na wzór dwujęzycznej rodziny. Program nauczania języka angielskiego dodatkowo rozbudowany jest o zagadnienia z Międzynarodowego Programu Cambridge oraz zajęcia metodą Helen Doron.
BENEFITS OF BILINGUAL EDUCATION IN CHILDHOOD
This form of learning contributes to the development of higher language competences in children, which, if maintained at a later stage, will lead to the foreign language becoming a tool for acquiring and extending knowledge.