Kindergarten programme
We have been systematically improving our programme and methods of working with children for 18 years. Bilingualism, numerous additional activities included in the tuition fee, physical activities shaping healthy habits, author's programmes: English language learning and nature education, allow us to offer the children much more than what is provided in the educational core curriculum.
We do not leave out the sphere of emotional and social development. Through the international Living Values Education programme, we develop emotional intelligence, social competences, shape self-esteem and value-based behaviour patterns.
The English curriculum is correlated with the Polish curriculum, facilitating a dual language acquisition. English language is constantly used in the kindergarten through daily, contextualised listening, guided activities and games.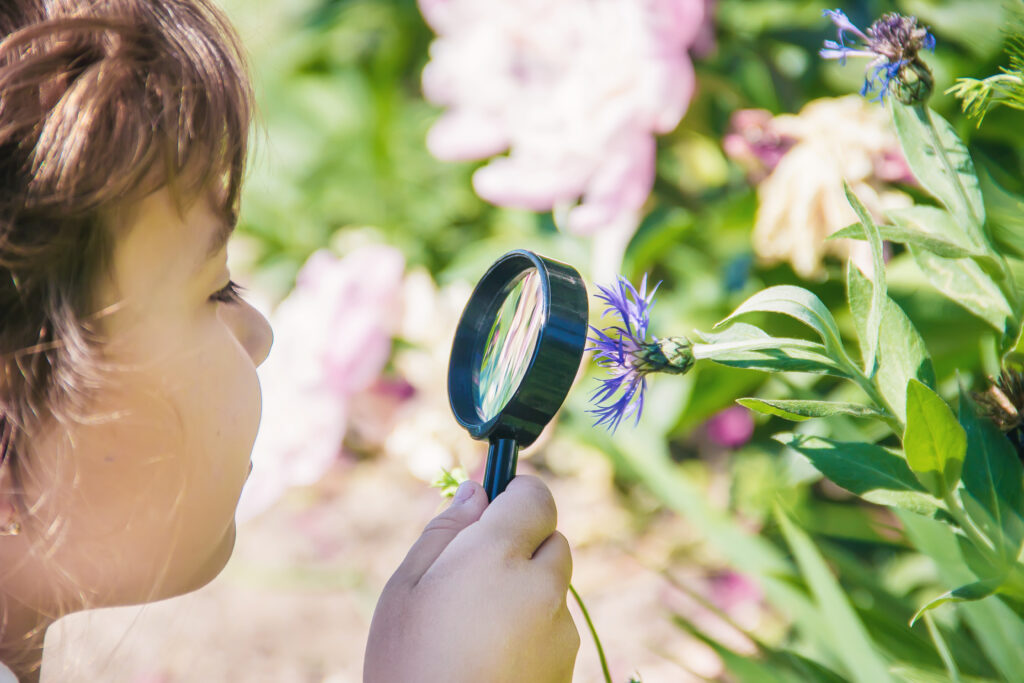 ORIGINAL PROGRAMMES
Our kindergarten follows a pre-school education programme extended by a project programme and two of our original programmes: "ABC of bilingualism" on language education and "Forest play Day" addressing nature education. The programme, structured in this way, prepares children to think critically based on key competences that will be essential in their adult life, and enables teachers to individualise their work thanks to tasks and exercises with different levels of difficulty.
CHILD MATHS
The programme is enriched by Professor Edyta Gruszczyk-Kolczyńska's "Child Maths" programme. Its aim is to support the mental development of children by adapting the content of education to their intellectual capabilities. It fosters the stimulation of mathematical talents and prepares children well for learning mathematics at school.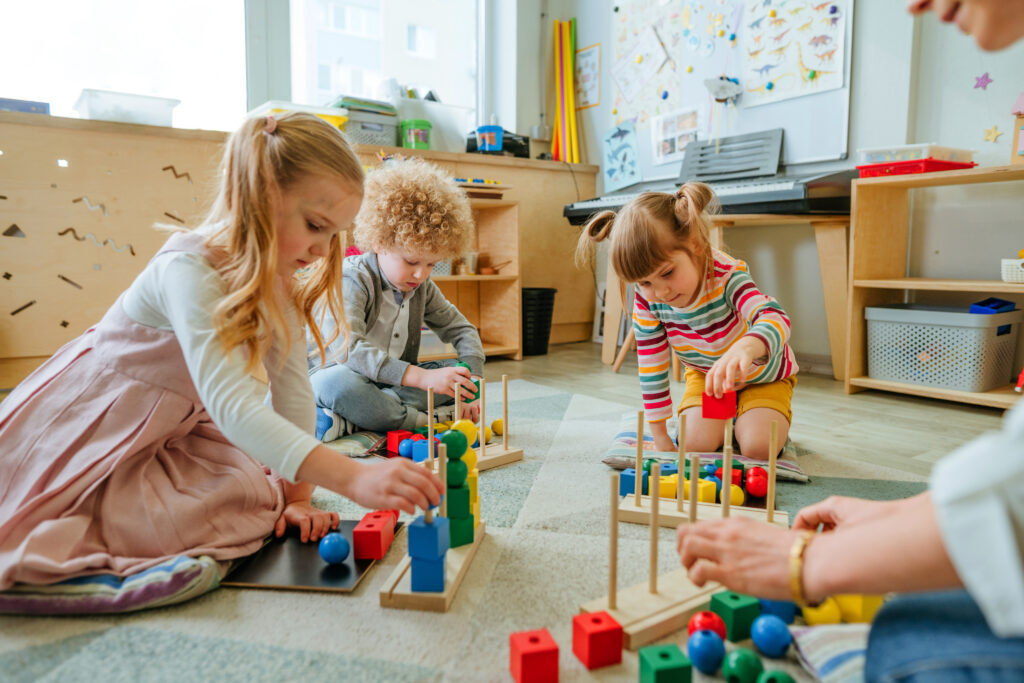 WE ENRICH OUR DAILY PEDAGOGICAL WORK WITH INNOVATIVE METHODS
In their work, teachers use proven as well as innovative working methods. They use modern multimedia tools for interactive education and play. They place great emphasis on supporting speech development, mathematics education and shaping children's readiness to learn to read and write. They encourage curiosity, activity and independence, and strive to shape those knowledge and skills that are important for school education.
Applied method:
"The Method of Good Start" by Marta Bogdanowicz – helps to prepare children for reading and writing and to prevent difficulties in mastering them
Veronica Sherborne's Developmental Movement method – enables safety and developmental needs as well as social and cognitive needs to be met.
Klanza play pedagogy – helps to activate students in the learning process
Helen Doron method – used in additional English classes
creative thinking technique – stimulates the ability to creatively approach a problem
the method of interdisciplinary research projects (Units of Inquiry), which focus on developing an understanding of the world, encourage children to develop skills that require them to think critically, creatively and reflectively.
Child development
Young children are extremely interested in the world around them and at the same time have great intellectual potential. We try to create many situations to stimulate their curiosity, broaden their horizons, increase their vocabulary and develop their logical thinking skills, instil self-confidence and help them to become emotionally mature enough to enter school. The programme we have prepared and the methods and tools used support us in achieving this goal.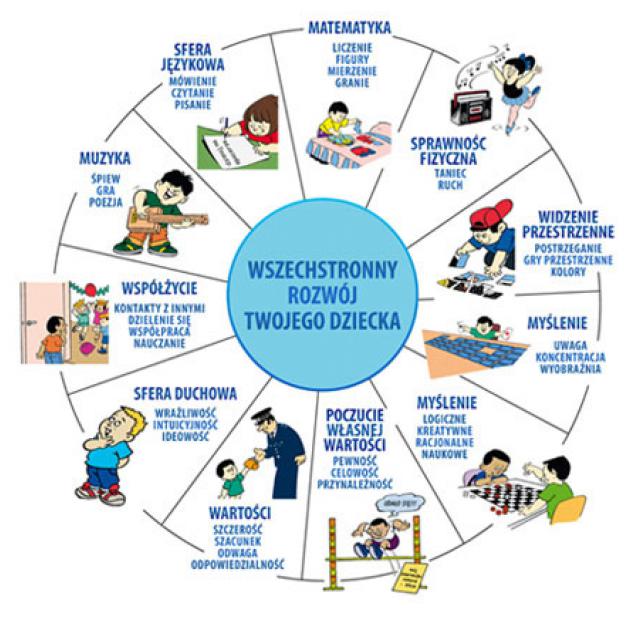 Additional and complementary activities
We have broadened the kindergarten's core curriculum by adding a wide range of additional activities included in the tuition fee. When choosing them, we were guided by the desire to ensure maximum all-round development of the kindergarten's charges.